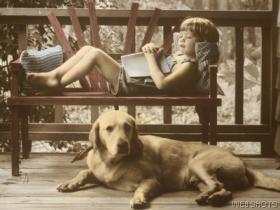 Summer arrives late in the Shires - with some real Mississippi Heat!
LISTEN TO LATEST SUNDAY IN SHIRES SHOW
The Sunday in the Shires Archive
---
Time to put some charcoal on the Barbeque, the coffee pot on the boil, pull a cold tin from the cooler, butter the toast and play some good old 'Storytelling' music. This week we're Mississippi bound: stories of Mark Twain and Life On The River. Music from the late John Hartford, Terry Clarke, David Byboth, Ruthie Foster, Chuck Brodsky, Maura O'Connell, and fine deep South Stories from Minton Sparks.

The playlist:

No One Will Ever Know - Billy and Harry
from Back to Basics - Billy and Harry
---




PICK OF THE WEEK FROM RAGAMUFFIN MIKE

Sea Song: The Shelley River Terry Clarke
Shelley River Terry Clarke
from Terry Clarke, album Shelley River: an English singer/songwriter in the Irish-American tradition. Truly a great album.

---

---

LIFE ON THE MISSISSIPPI


Ragamuffin Brian gets the Steam Boat Bug! Early stories of Mark Twain: Life On The Mississippi. Wonderful music of the River from the late John Hartford. Get a real feel for life of a river Steam Boat Pilot. Extracts from the P.B.S. movie (1981) Life On The Mississippi, and excerpts from a 'Wired For Books' interview with John Hartford and John Swaim 1986.

The Julia Bell Swain John Hartford
Steamboat Whistle Blues John Hartford
Mississippi Queen John Hartford
Mama Plays The Calliope John Hartford

Interview with John Hartford and John Swain: Wired For Books 1986.

Sound Track Excerpts from 'Life On The Mississippi': P.S.B. 1981.

Get a musical taste of 'Life On The Mississippi: yesteryear and today!


---

MY MINDS EYE - DAVID BYBOTH

David & Louene
(The King & Queen of Melrose Drive) David Byboth
The Engineers Song David Byboth
Stunning First Album from David Byboth. Wonderful stories in song from this 'fresh' talented singer/songwriter, about life and histories past. Beautifully recorded, and sung with a rare passion and interpretation.

---

STORIES IN SONG
Church - Stages Ruthie Foster
Walk On - Stages Ruthie Foster
From Ruthie's Album: 'Stages'. You cannot help but get the real 'Feel' for that Southern-hope Baptist Church, 'Sunday Swing'. Like the characters from a 'streetwise book': Ruthie's music trips, dances and laughs through a Sunday in the Southern States: a rare musical treat!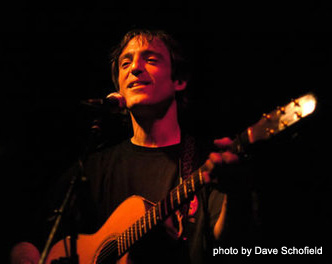 Clare & Johnny - Colour Came One Day Chuck Brodsky
Just how many of us have had to deal with a similar situation in our own lives? Worth buying the album just for this one track alone, but make no mistake, this album holds a wonderful collection of Chuck's music. Unique storytelling in song: sympathetic and accomplished musical accompaniment!