This Ragamuffin Music web site
Is maintained, adapted, and embellished by Ragamuffin Brian, as a tribute & memorial

to his late, dear friend, writer, poet, musical raconteur, and co-presenter: Mike Plumbley, who sadly passed away suddenly in 2017.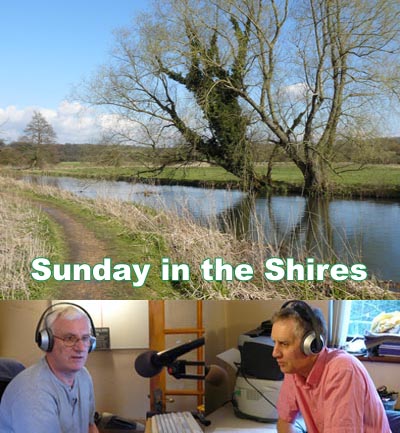 The Ragamuffin's
Ragamuffin Radio is all Brian's fault. One night he turned up at the dimly lit Talking Heads pub in Southampton to find only a handful of people for a world class songwriter and guitarist from South Carolina called Jack Williams. Jack's performance knocked Brian's socks off and Ragamuffin Radio began as an unofficial vehicle to promote Jack Williams performances across the shires and America.
Brian roped me into make the coffee and keep him company. We've been doing adhoc and specialist programmes ever since, making travels across America, Ireland and the shires and returning to make programmes about the music we have found.
These days Brian can be found at the Nonesuch Folk Club in Bishops Waltham most Tuesday nights writing and performing a series of songs he has written and sung in his baritone without the aid of instruments. One of his latest Johnny Blue dedicated to the soldiers in Irag and Afghanistan is an emotional high point on a Nonesuch night. He also performs songs by James Talley and Everett Brown and pens a chorus for some of my poems.
Most weeks I write a poem, largely rhyming couplets, occasionally off the wall free form, pieces drawn from social history, family history and the odd love affair.
One collaboration with Brian that I'm particularly proud of has been a recent poem called Outside Clarksdale Somewhere. Brian has added a cracking chorus and we take the Nonesuch down the road to see where Bessie Smith's journey up Highway 61 came to its fateful end.
On the landscape this year are plans to put our efforts into raising money for a children's charity and to make a series of musical presentations using film, poetry and songs. Between that there are the day jobs and Christmas is coming.
As Texas songwriter Vince Bell once sang "You can tell where I am by where I'm not."
As far as I know this is all true, even the bits I made up ...